Tablet Experience
A Promotional Microsite for Intel.
Intel needed a website to promote its "Intelligent Sounds" campaign which featured a "Tablet Robot" collaborating with Australian DJ Flume to create a musical masterpiece.
Responsive and Multilingual
The solution was a single-page responsive microsite with a single build available in 10 different languages acroos various country websites.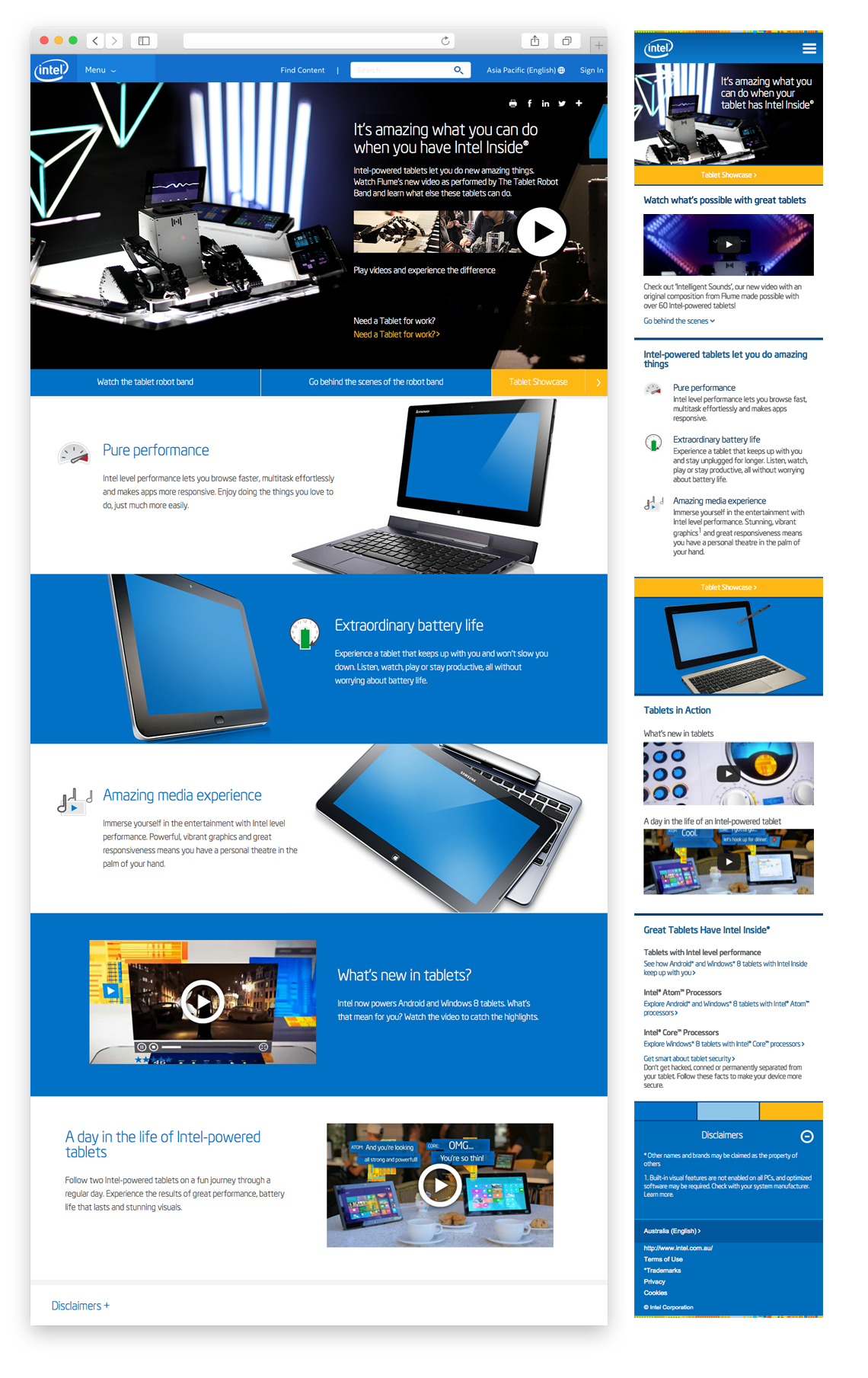 Be a Badass!
Start showing your website who's boss. Find out how you can generate more revenue online today.
Analyze My Website
Or call us on +65 3158 9568